News
Posted by Tech BoomBoom on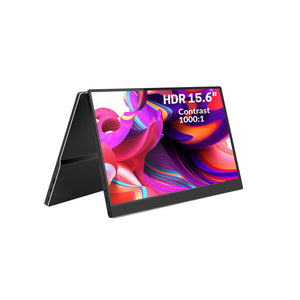 ABOUT OUR PORTABLE MONITORIRGOTECH latest introduction is a series of Ultra-Slim Portable Gaming monitor, with screen sizes 13.3" and 15.6". You will be spoilt with choices of the different types of screen resolution in our selection list, from the Full HD 1920 x 1080p until the 4K UHD screen. Added to this, each model comes with the option of a touch screen. The design is so sleek and well defined that you would want to immediately own it. Built-in with multiple interfaces on HDMI and USB Type-C and be engrossed with the high resolution display, perfectly fulfilled your gaming needs for image quality. Be the...
Posted by Tech BoomBoom on
There are many types of portable monitor being offered and how do one select the ideal one for their needs? Let us drive you through the difference selection criteria which you need to know about selecting a suitable portable monitor.   Resolution It is utmost important when to look for a portable monitor is to consider its resolution. The minimum is to go for HD (High Definition) or FHD (Full High Definition) resolution and that is always the minimum specification for a portable monitor. Anything lower than that should not be consider at all. In terms of pricing, you will be...